Phone and WhatsApp: +212 707798291
Our Morocco expert private tour guides and instructors of your lunguage will personally assist you for all day trips, tours and excursions across whole Morocco.
Browse our selection of bespoke Tours in Morocco, selected by our local Travel Experts.
Discover Morocco in authentic tours and experience Sahara desert , Atlantic coast and Atlas mountains by visiting places like Essaouira, Merzouga, Dades Gorges , Marrakech, Fes, Chefchaouen. Best Prices. Travel with Morocco Sahara Journeys.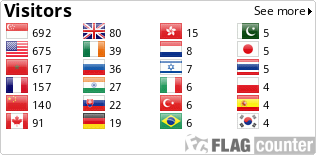 Day trip from Marrakech to Ouzoud waterfalls
We offer Private Day Trip to Ouzoud Waterfalls from Marrakech and we admire one of best natural wonders on a full day trip to the Ouzoud departure from Marrakech city and we travel into the Atlas Mountains to explore 110-meter waterfalls with a local guide.
DAY TRIP FROM MARRAKECH TO OUZOUD WATERFALLS
You will be picked up by your driver from your accommodation and drive straight to the Ouzoud waterfalls. You will stop on the way for a break and drive through the Elattawiyya and many other villages .When you arrive Ouzoud you will go to discover the waterfalls with a guide or by yourself. you will see the monkeys and even greet them as they are not as shy as you might expect. Once we reach the waterfalls you will have a chance to be shown some of the best features of this area by our very own guide.
There are plenty of cafes and restaurants among the waterfalls where you can relax by the rock pools at the bottom of some of the cascades and rushing rivers. Many may choose to bring along a packed lunch and dine at the areas near to the falls.
Lunch at one of the delicious restaurants in Ourzoud surrounded by lime-trees or enjoy Moroccan specialties and fresh squeezed orange juice at one of the many cafes along the terraces on the path of the falls. Return to Marrakech in comfort of your private 4x4. This ends your Morocco Travel experience.
KEEP IN MIND : All Day Trips from Marrakech are an operated by established Travel specialist based in Morocco. A combination of comfortable travel in A/C vehicle and private driver is great for your selected Morocco excursion.
* All hotel transfers.
* Travel in comfortable A/C vehicle.
* Local experienced driver.
* Guided excursion.
* Family friendly day trip.
* Optional activities.
* Drop off at the end of private day trip from Marrakech.
* Lunches and drinks.
* Tips.
* Personal expenses.
This Marrakech day trip is available every day.
Price Quote
Price Quote
Best Day trips from Marrakech
DAY TRIP FROM MARRAKECH TO IMLIL FOR A HALF DAY TREK
Departure from your hotel / Private transfers
* Trip costs vary on number of persons
more details....